Tigers Sharp In First Scrimmage
Saturday night marked the first time the Tigers, under Coach Henigan, would take the field against another team and the excitement was unbelievable for a simple scrimmage. Tiger fans turned out in an unusually large number for an out of town scrimmage and the Tigers didn't disappoint.
(I believe the scoring summary below is correct although I may be a little off as me and another person didn't agree...)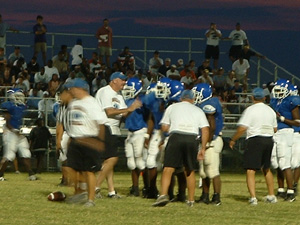 In the offense/defense portion of the scrimmage the Tigers scored 3 times while limiting the Panthers to only one score. The Tiger defense was sharp all night long frustrating N. Crowley's rushing attack. There were a couple of plays where the Panthers broke long runs (one of which resulted in their only score) but primarily the Tigers stuffed the NC offense's option attack and had some stellar play by the defensive backs - including some great knockdowns - when NC went to the air. All in all the Tiger D turned in a very solid effort for their first competitive outing as you might expect from a veteran unit.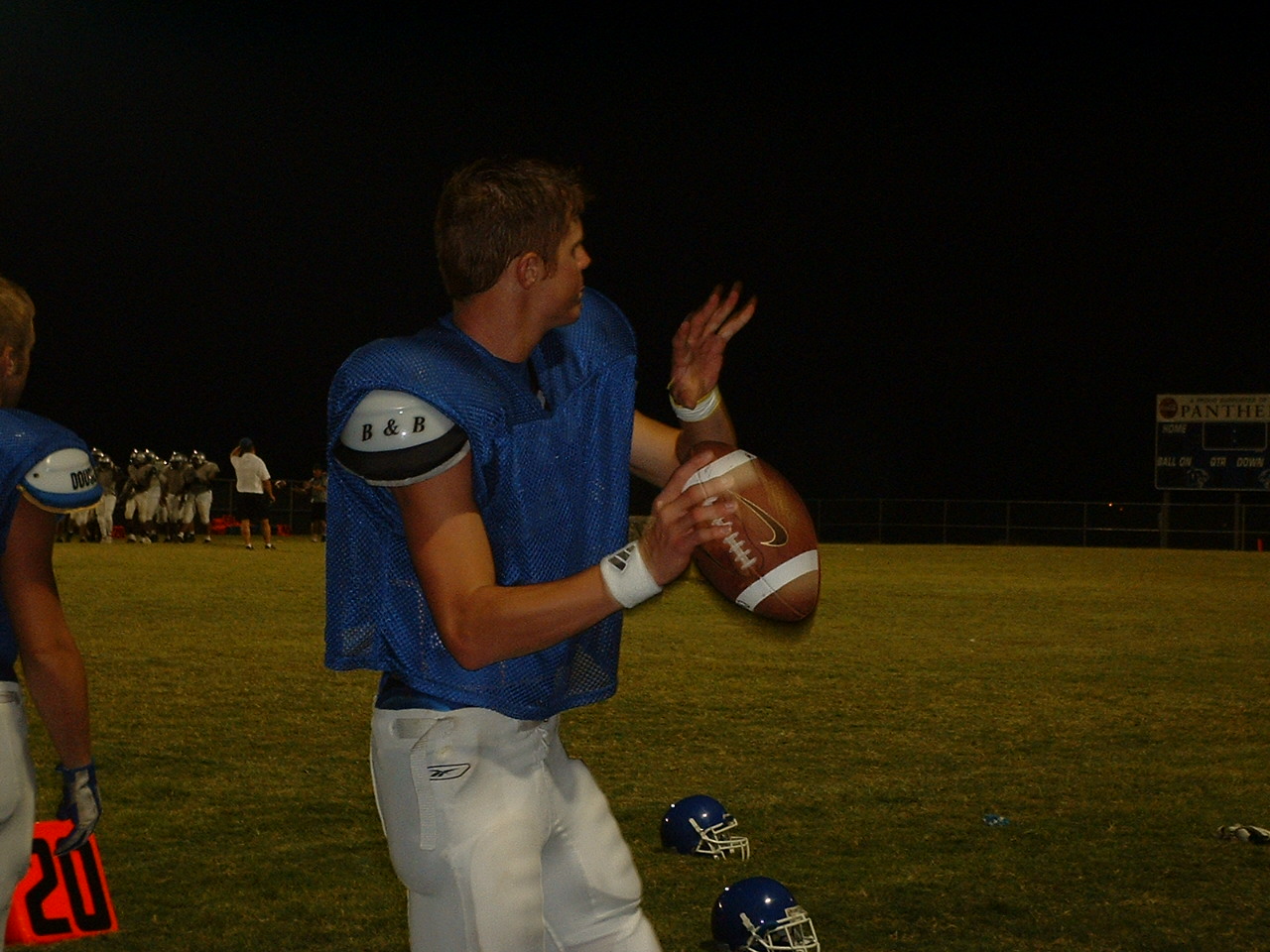 On offense the Tigers did get into the end zone three times but it was more hit and miss. Eric Gordon looked sharp and made some great plays including one touchdown pass to Jon Bauer where it looked like he was going to be sacked by three guys but instead stepped up and threw a strike to Bauer for the score. Rian Stubbs and Kendall Gooden also had some nice plays on the receiving end. The running game was not quite as impressive, but credit has to be given to a swarming N. Crowley defense for keeping the Tiger running backs from really getting started.